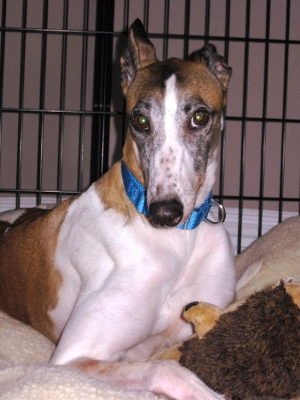 For various reasons, a greyhound may stay in foster care for an extended period of time. Sometimes they need special medical attention, or they are a little shy and need a little extra time to find that special home.
Donate $10, $15, $25 (or more) a month to sponsor one of the COGR foster greyhounds.
Sponsorship can be rewarding for school classrooms, retirement home residents, and others who can't adopt their own greyhound, but want to be a part of the rescue effort.
To become a sponsor, please fill out the
Sponsorship form.
You can choose the greyhound you would like to sponsor or have us choose the greyhound that needs you.
The form is a PDF fill in form. If you do not have Adobe Acrobat Reader, you can download it for free.
Download Adobe Reader
After you have completed the form mail it to:
COGR
4206 Bryson Cove Circle
Dublin, OH 43016
Last Updated: