Greyhound savvy vets in the Columbus area.

Winchester Vet Clinic
The vets at Winchester Vet Clinic spay and neuter our dogs off the track in addition to treating my own personal greyhounds.
229 Winchester Cemetery Rd
Canal Winchester, Ohio 43110
Office phone: 614-837-5555
Animal Clinic of Westerville
153 South Sunbury Rd.
Westerville, OH 43081
614-882-7700

OSU Veterinary Hospital
Appointments and Emergency Care
Companion Animal Care
Call (614) 292-3551
Clinic hours, by appointment only
Monday – Friday
9 a.m. – 3 p.m.
Saturday
8 a.m. – 11 a.m.
Emergency Service - 24/7
Blood donor program at OSU

Greyhound savvy pet sitting Service
Luck Dog Pet Services
Serving Northwest Columbus
Bonded & Insured
Contact Richard at: 614-361-6404 or richard@luckydogpets.biz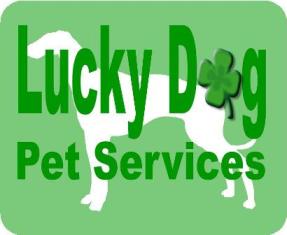 Breed and Adoption Information

SitStay Dog Rescue Directory
The Greyhound Project has a world wide listing of adoption agencies and just about anything else you need to know.
Golden Years Senior Greyhound Referral Program This is the adoption group I adopted one of my own greys from.
If you are considering adopting a greyhound, please consider adopting a senior.

Greyhound Connection - Dedicated to connecting people who need information about ex-racing greyhounds with those who have it
What is my Greyhound trying to tell me? - By Marcia Herman
This article originally appeared in two parts, Summer and Fall 1996, and has been combined into one article for this web site.

GreytHealth - By Suzanne Stack, DVM

Greytalk - Greytalk exists to provide people with a unique, fun and informative place to discuss the many facets of owning retired racing greyhounds. Although Greytalk is geared, primarily, toward racing greyhounds, we welcome owners of all breeds and, in fact, have many members who do not own retired racers.

Greyhound Gang - free greyhound guide and medical info

Past Racing History, Breed Pedigree
The Greyhound Breed and Database The breeding database offers you a five-generation pedigree with red marked inbreeding. By clicking at the offspring or parents, you can move dynamically through the generations. Most of the data is from Australia, America, Ireland, Great Britain and the European Continent, with the oldest pedigrees going back to 1790. Therefore, you will see how the great greyhounds are bred. In fact, in many sirelines you can even travel back to a common ancestor, King Cob, whelped 1839.
The Reign Of The Greyhound by Cynthia Branigan
Care Of The Racing Greyhound by By Linda L. Blythe, James R. Gannon and A. Morrie Craig
Leo, A Greyhound's Tale - Leo is about a retired racer's search for love after becoming the pet of a celebrity couple who chose him only for his looks. Information on Greyhound behavior and care is woven into a plot that takes Leo from whimpering cowardice to heroic courage. Along the way, he becomes an accidental matchmaker.


All Breed Rescue Information in the Columbus area.
The Columbus Dog Connection is a 501c3 organization. We are a network of dog enthusiasts who rescue all breeds of dogs and puppies. Our pooches are rescued from abandonment/abuse situations and we assist shelters/humane societies by taking dogs from death row. We provide vet care and a foster home until a permanent home is found. Every dog that leaves our care is spayed/neutered, including 8 week old pups. We believe that allowing a pup to leave our care not spayed/neutered would perpetuate the problem we work so hard to overcome every day.
Pet Promise Life for Pets. Pets for Life. Saving one pet won't change the world. But it will change the world for that one pet!
PetPromise is an Ohio non-profit no-kill animal rescue organization comprised of a network of volunteers based in Columbus, Ohio.
The Columbus Dog connection also has an extensive list of Resources to Dog and Cat Rescue and Shelter listings in Ohio.


Dog Parks

Bark Park

BarkPark is a 501c3 nonprofit all volunteer organization that was established to raise money for homeless animals.
In 2005 over $125,000.00 was raised by Bark Park to benefit animal welfare organizations.
There is nothing more in this world my greys love more than to go to Bark Park!

Bark Til Dark Dog Park

Bark Til Dark is open 7 days a week, year round. The park is a 6 acre fenced plot in Delaware, off Route 23. We have made many efforts to accommodate dogs of all shapes and sizes and their caretakers.


Miscellaneous
Travel Hounds USA
We are dedicated to the idea that with proper planning people can travel with their pets and have a great trip. Whatever the reason - you may be moving, relocating to a vacation home, or just taking your dog on a much needed weekend get away or vacation.
We can help you plan your itinerary and provide you with great specialty products.

Last Updated: